As a spiritual and psychic guide, Pandora helps unlock answers and open the doors to the future. And while other psychics and mediums lean toward providing advice or laying out solutions, Pandora emphasizes choices and possibilities.
Life is not simply destined or a structured path, it is a journey littered with questions, opportunities, and free will. Though, having someone provide you with a little guidance and clarity is certainly a wonderful way to ensure a fulfilled life. That is exactly what Pandora is here for.
Pandora is a clairvoyant, psychic medium.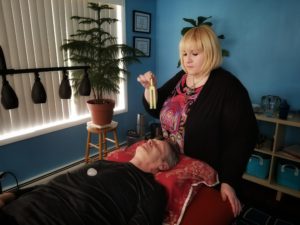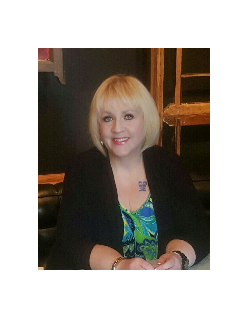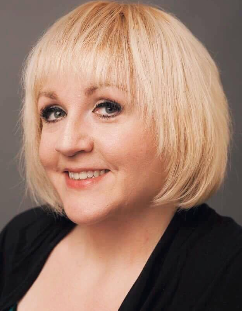 Balance your chakras, energize your body, and restore mental clarity. For more info and to book your session 773-354-6035. Sessions are at the beautiful Lakeview Healing Oasis in Chicago.
Click on the picture below to see Pandora's rates on her site.
Tuning Fork Sound Healing
Everything in the Universe, including ourselves, is composed of energy and vibration. When we become sick or stressed, the vibration of our minds, energy fields and bodies are disrupted. The potential to get out of sync comes from within ourselves, our thought patterns and outside ourselves. Think about all the noise, toxins and negativity that overwhelm us every day as we move through our lives. Sound healing leads us back to our natural state of harmony, within ourselves and with the world around us.
Pandora is a Certified Crystal Healing Practitioner led by her medical intuitive wisdom to re-tune your imbalance using a combination of crystals, essential oils and tuning forks that are tuned to the ancient Solfeggio frequencies traditionally used in sacred music and Gregorian chant.
The sound vibration slows our brain waves and calms the nervous system. The more relaxed our minds can be, the more our bodies can repair and reboot.
Everyone's experience is unique, every time! We tend to take what we need from each sound healing and may come away alive and tingling or relaxed and sleepy. Some of the common things people experience are: sleeping very deeply and soundly, feeling more connected to the world around them, going into a deep state of meditation, experiencing colors and images, feeling more creative, receiving wisdom or inspiration about their lives, releasing old thoughts that are weighing them down and finding relief from a physical issue such as back pain.