Covid 19 has changed the emphasis on how we provide treatments for you. We value your safety and wellness, yet we want to be able to continue to serve you right now.
Our studio is following the CDC requirements for a safe session. You'll find the space cleaned with nontoxic, FDA approved cleaners. We do that after every client. Six feet separation and face masks are the rule of thumb.
Still not comfortable venturing out? No problem! We always have virtual reiki sessions when you are in your location, and we are in ours.  Reiki Master Billy has taken additional workshops to be able to help with even more powerful distance healing. You can now receive reiki in the comfort of your own home. 
Never has it been more important to maintain a high vibration of wellness, calm, peace of mind and have at your fingertips a way to quickly return to that positive state of mind.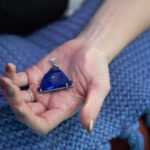 We use Square for our appointments and payments. You do not need to sign in or create an account in order to do either! If you wish to create an account with Square you may. Our repeat customers do find that convenient.
We do require prepayment and you can use any credit card. If that is not convenient for you, please give us a call at 773-321-0007 to book your appointment.
Gift cards always available.
We urge you to make your distance appointment today. Let us help realign your energy, and help you through this time.
To order your gift card, go here.